What is Union?
Union is a common pipe fitting that can be easily installed and disassembled.
It is consists of a nut, a male joint, and a flat joint, with two different inside machining processes.
One is Flat Design with PTFE Seat, the other is Conical Design with Metal Seat.
The Union from Welflow- Wenzhou Leadtek is with various connections, including with female thread, male thread, female to male thread, butt welded ends and socket welded ends.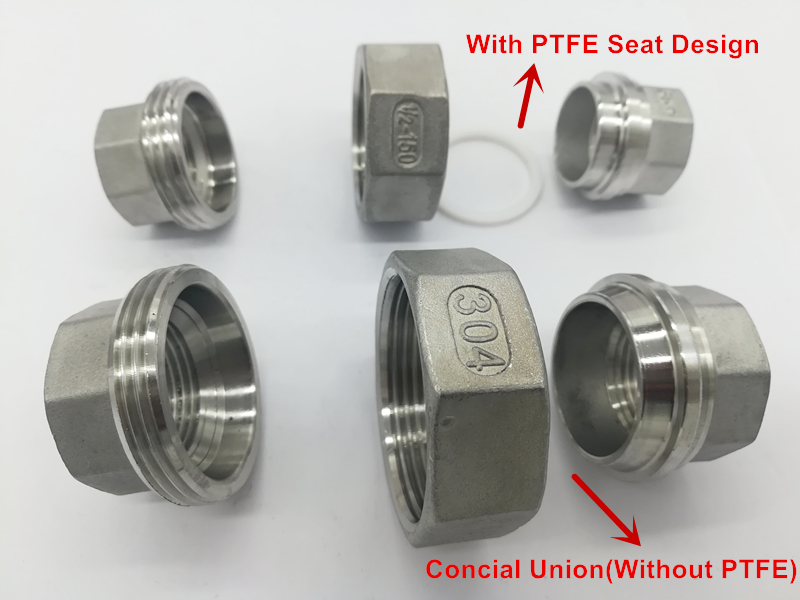 Same: The outside shapes are the same.
Difference: The difference is the inside machining.
Flat Union with PTFE Seat, is normally used in low temperature (Under 120 degrees), because of the PTFE gasket.
Conical Union with metal to metal sealing, so it has no strict requirements about the temperature, it could be used at high temperatures.